Environmentally Sustainable Designs Promote Zero Carbon Emission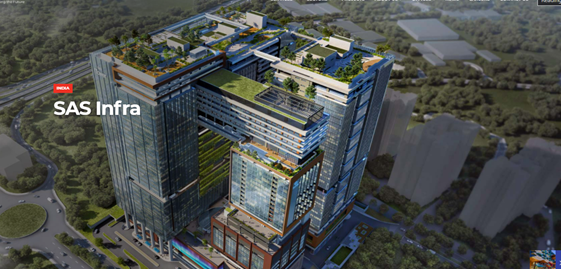 December 15, 2021   Posted by Meinhardt Indonesia   Written by arief.darmawan(Replace this parenthesis with the @ sign)meinhardt.co.id  Reading Time:3 minutes
We pursue sustainability in a fundamental way by looking at how our designs and solutions will impact the environment. Through the use of the most updated technology in sensors and IoT, we have helped our clients address the global energy challenge by reducing the negative environmental impact during the entire design and construction process. In every project that our client entrusts us to, we embed a design philosophy that is socially responsible, and advise on strategies that bring on long-term sustainable benefits and a safer environment.
Our environmental practice provides technical leadership in the field of Environmentally Sustainable Design (ESD). Comprising of PhD qualified scientists and green specialists with engineering backgrounds, our environmental experts promote best practices that are shared across the Group.
To ensure its competence to design, manage, and supervise green building development PT. Meinhardt Indonesia obtain Lloyd's Register for ISO 9001:2015 (Quality Management System) and ISO 14001:2015 (Environmental Management System) – Provision of Consulting Engineering and Architectural Services, Project, and Construction Management.
Whether it is sustainable master planning, green building designs, green retrofitting, energy efficiency technologies, sustainable water strategies, green star assessment or LEED certification, Meinhardt is able to provide a range of ESD consultancy and audit services, customized to our clients' needs.
Meinhardt Indonesia experiences in assisting client to achieve Green Buildings: The Hundred Mega Kuningan (LEED Gold), Menara Astra (Greenmark Platinum), Unilever Head Quarter (Greenship Platinum), WTC 2 Tower (Greenmark Gold), Wisma Toto (Greenship Platinum). The newest regulation of Trade Ministry No. 28/2021 regarding Industry Practices, oblige industry to apply energy saving and water efficiency, otherwise they will face certain penalties to revocation of business license. Meinhardt capable to provide range of consultancy across diverse sectors.