Appreciation certificate of MI Contribution of One Million Zero LTI from Nestle Indonesia for Nestle Batik and Spark project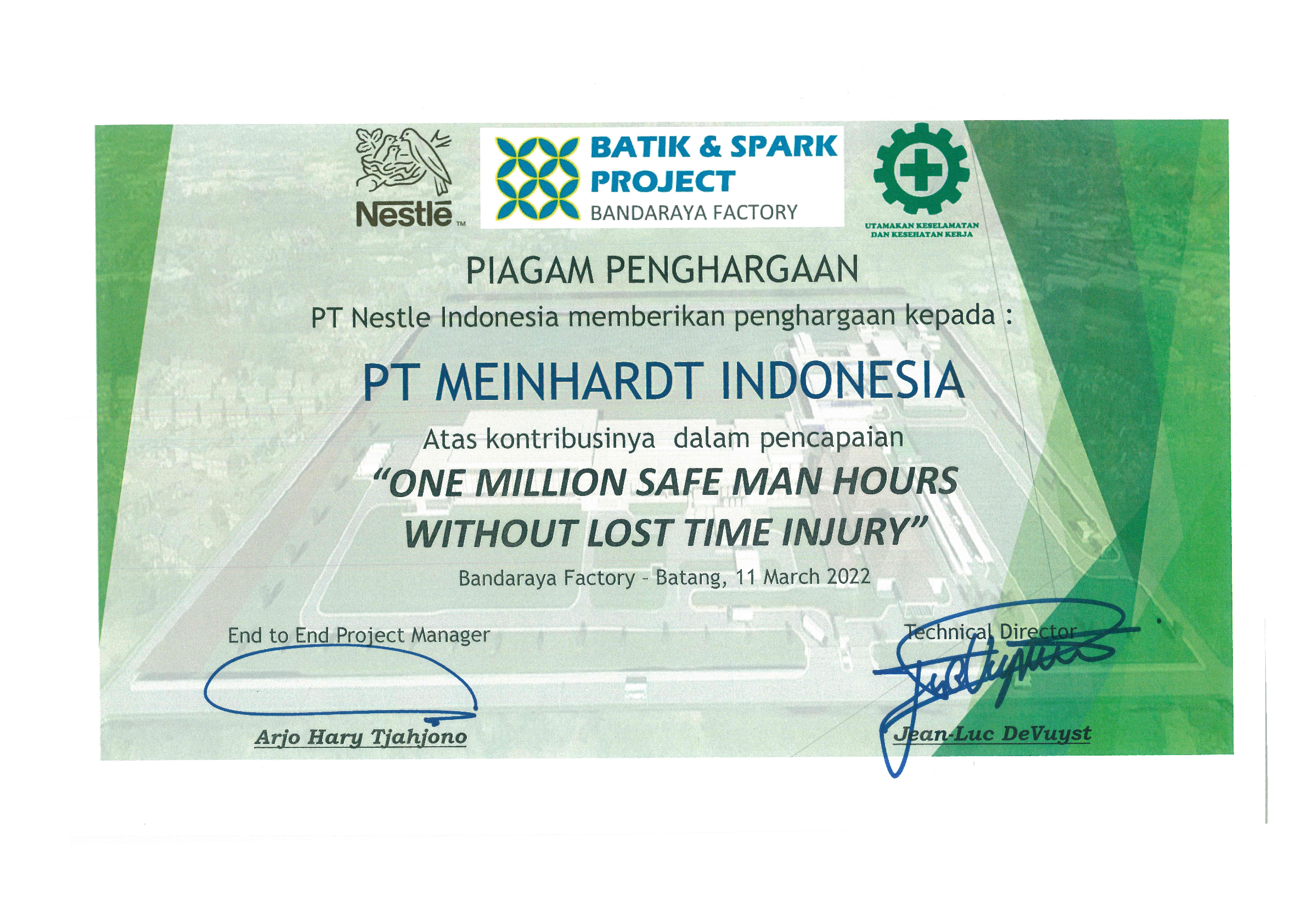 RECOGNITION AWARD FROM NESTLE
We are honoured to obtain the Recognition Award 2022 from Nestle Indonesia for our Batik and Spark Project
This award is given to Meinhardt Indonesia in recognition of Meinhardt outstanding performance and contribution for achieving "One Million Safe Man Hours Without Loss Time Injury" for Project Nestle Batik and Spark, Bandaraya Factory, Batang.
Also, this award proves Meinhardt's ability and professionalism in managing projects, especially industrial projects, because Safety is our First Priority.
We would like to thank Nestle Indonesia for the trust that has been given to Meinhardt Indonesia to manage this important project.
A big thank you to our Meinhardt team, without which none of this would be possible.